03-Oct-2012
Have you got an Apple Macbook or Macbook Pro broken glass panel and require glass replacement? - Singapore Islandwide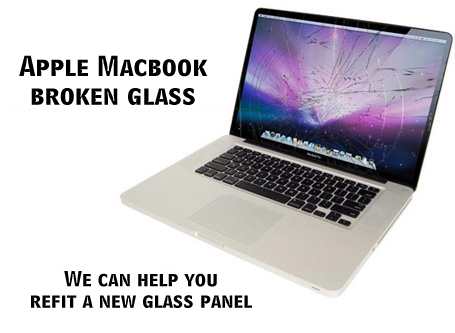 We provide Apple Unibody Macbook and Unibody Macbook Pro glass replacement service avaliable Singapore Islandwide. Many times the enclosed glass panel covering the LCD screen can be broken as a result of mishandling. Technofied Vision offer Apple unibody macbook or macbook pro glass replacement service without the need to replace the LCD panel if it is not broken - Avaliable Singapore Islandwide
Call us today for Appointment booking for the glass replacement!
Tel: +65 6742-0877 (Singapore)
Our Apple Macbook or Imac repair services include:
- Apple Logic Board repair | replacement
- Apple Tiger, Leopard, Snow Leopard Operating system troubleshooting
- Apple Macbook | iMac hardware upgrading, repairing (Processor, Memory, Hard Disk)
- Apple broken LCD panel replacement service
- Apple superdrive replacement, repair (DVD drive, DVD super-drive)
One more thing to note: Many IT vendors are taking your Apple macbook or imac to learn how to repair when they do not have the competency. You are putting your computer on an extreme high risk. So please do take extra precaution when you are shopping for apple repair services.
This is because we have receive many Apple computers that were previously damaged by other IT vendors during thier processes of repairing. So please don't risk yourself with a damaged apple because at that stage we cannot promise to recover your system.